Free hardcore porn movies. Various niches about hard fuck
Suck It Dry #03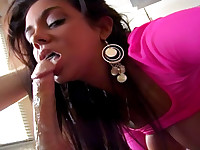 from POV Blowjobs
Hot Latina slut with natural tits sucks the cum right out!
Tight Bodied Mutt Gets Splooge All Over Her Tits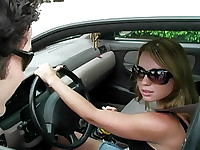 from Blow Patrol
We were having a hard time finding someone to pull over and suck our cocks. When we saw this car we decided 'fuck it' we don't care what she looks like - if she's a fucking mutt we can just make a blooper film. Pulling her out of the care we pretended to frisk her, but really we were just feeling up her super tight body - because it was tight. This babe was about as far away from a mutt as you can get - she was smoking hot and knew exactly how to use her hands and lips together to make us spoo - all over her sex tits. Of course, once we were done with her we didn't give her a ticket, but we didn't take her back to her car either!
Gag Queen Samantha Sin is One Helluva Choke Artist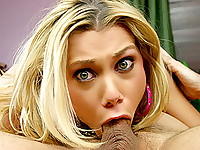 from Make Them Gag
Holeee shit, get ready for extreme throat-choking insanity! Blond whore, Samantha Sin is a complete, dyed-in-the-wool gag-a-holic! When asked how many cocks she's stuffed down her mouth, Sam honestly doesn't know. That's when Ram steps up to the plate and jams his stiff pecker down her gullet until you can actually see his cock outlining her throat! They don't call it a vomit rod for nothing. Samantha swallows so hard for so long that her eyes redden, tear up, and bulge outta her fucking face! Not one to quit the dick, Samantha sucks Ram off until she's got loads of sticky cock-spittle every-goddamn-where. See her play with his cumload like play-do, mashing Ram's dead soldiers all over her big titties!
Sloppy Head #04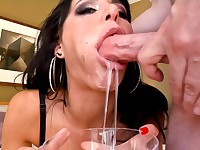 from POV Blowjobs
This sexy bitch loves having a cock in her mouth in this POV
Suck It Dry #06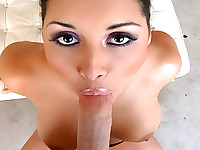 from POV Blowjobs
Naughty gal spits & licks the head of a cock waiting for her
Deepthroat of a racy dame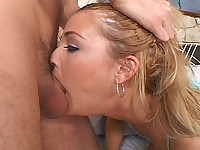 from Deep-Throat
This crazy dame is satisfied only when she feels the dick in her throat!
Suck Balls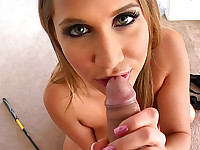 from POV Blowjobs
Cute big breasted blonde going wild and sucks a set of balls
Joint Smoker Smokes Our Pole To Avoid Charges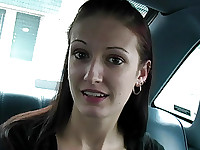 from Blow Patrol
We were driving around looking for a slut to suck our cocks when we spotted this long haired hottie smokin' a joint as she drove. We pulled her over, stuck her in the back seat of our car and then searched her vehicle. Luckily we found a joint in her ashtray and after we scared her with the possibility of going to jail she was ready and willing to go receive a giant load across her nose. She gags on this monster dick and then after we coated her in cum and dropped her off, we celebrated by smoking her doobie - now how's that for a fine ending to a great blowjob?