Free hardcore porn movies. Various niches about hard fuck
Warning! Extreme Anal Domination
sample from Everything Butt
Extreme Anal Fisting, big toys and domination. Actors: Marco Banderas, Trina Michaels, Isis Love
BTS-Anal Buffet #06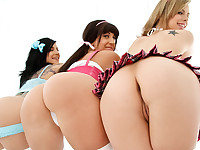 from Anal Acrobats
Cute & sexy girls doing hot photoshoots for their scenes !
Diana and Lesley frisky anal movie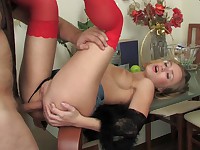 from Anal Saga
Diana is a real horny girl bitch who will do anything to get her some hard stud's cock and gets a call from Lesley. He knew she was hungry for some pulsing fat dick when she leaped on him and started sucking his cock so that she could savor the taste of that fat juicy dick of his and get it slick enough to penetrate her blonde nasty girl fudgehole. That's when this horny girl bitch took his cock out of her ass and continued giving him a blowjob for some nasty ass to mouth action.
Anal Buffet #06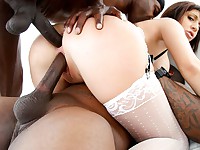 from Anal Acrobats
Girl with huge naturals gets ass fucked by two black cocks !
Emeralda and Geffrey anal couple on video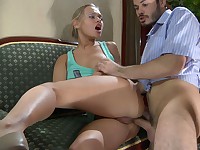 from Anal Saga
Emeralda seems to be in the blue mood, but her boyfriend knows a sure-fire way of raising one's spirits. He makes her get on all fours sticking up her tasty ass cheeks and pushes down those little shorts. Then he starts licking and finger fucking her tight little hole ready to have a bit of anal fun. After that the girl has to suck him stiff before that yummy tushie gets impaled on his meaty rigid hard-on.
Cornelia and Mike stunning anal movie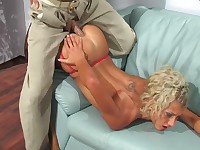 from Anal Saga
Fine ass blonde Cornelia didn't waste time with hunky Mike and started sucking his cock right off the bat. She savored that fat juicy dick of his so that she could get it all hard and slick so he could start pounding her young bum of hers. She so desired a hot wad of spuzz down her throat or up her tight girl ass. Mike took his throbbing older dick and proceeded to destroy her sweet young ass. The fucking fury had him pounding her young bum into oblivion.
Anal Slut A La Mode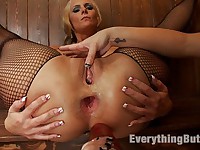 from Everything Butt
Slut served up as fresh anal meat in kinky bistro Actors: Phoenix Marie, Steve Holmes, Skylar Price
Ninette and Anthony nasty anal video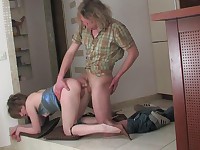 from Anal Saga
Sexy Ninette in her silver skirt is one one cute chick and while her family gone for the day lusted for repairman Anthony. He was working hard and soon popped a boner at the sight of her. She was surprised by him and immediately went for his fat juicy dick and started sucking it. As soon as his cock was lubed up he stuffed it hard deep inside her tight young fudge tunnel. That boy buttfucked her hard like crazy and then exploded his cum inside that shitter of Laura's.
Diana and Lesley anal couple in action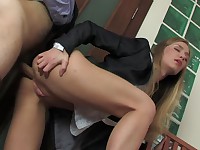 from Anal Saga
Executive secretary Diana was horny for a hard stud's cock and Lesley was hungry for some dripping tight milf pussy so there in the office waiting room the fun begins. Little did he know that she wanted to give him some of that tight girl ass of hers and then got hold of his blood filled cock and aimed it at her steamy hot asshole. The nasty young slut let the lad bang that asshole.